From RNZ;
An animal welfare group says millions of farmed salmon are dying due to a lack of regulation and cramped conditions.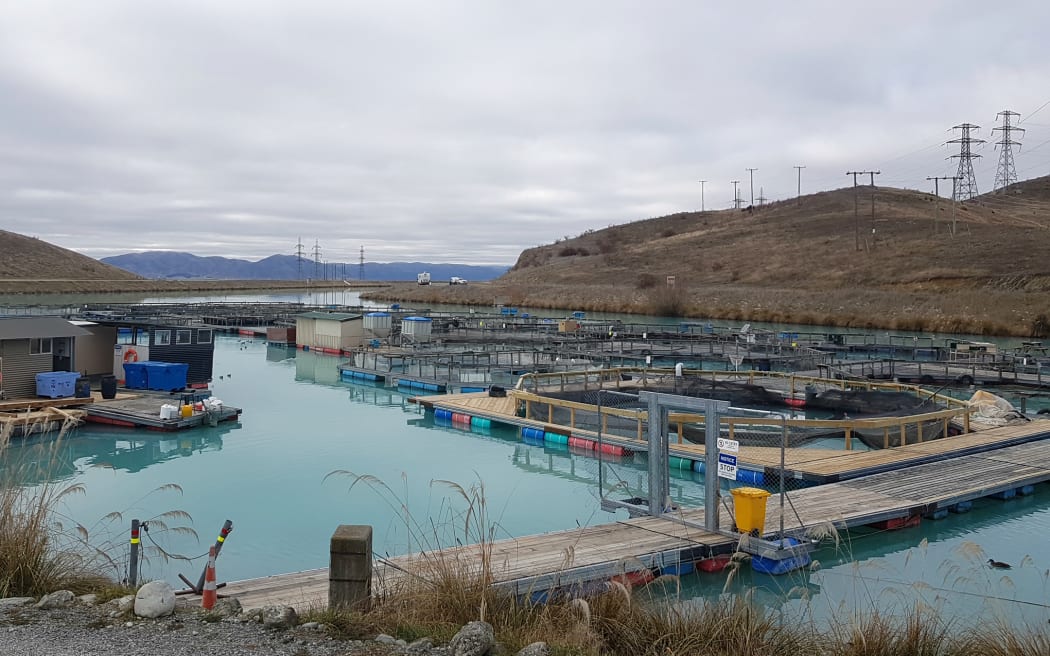 Photo: RNZ/Cosmo Kentish-Barnes
SAFE has launched its 'Forgotten Victims of Factory Farming' campaign, demanding a code of welfare for farmed fish.
Campaign manager Anna De Roo said the 'blind spot' around fish has resulted in mistreatment.
"They are in underwater sea cages as part of these factory farms. A single sea cage can hold tens of thousands of salmon and they are basically cramped into a space that equates to only a bath tub's worth of water each.
"One in five of the salmon often won't even make to the slaughter age because with the pressures that are on them, they would die before," she said.
She said despite the scale of the problem, the National Animal Welfare Advisory Committee (NAWAC) has failed to deliver a code of welfare.
"They had a code of welfare for some fishes on their to-do list for years, and in the meantime salmon are suffering and dying in atrocious numbers. This is definitely an animal welfare disaster."
New Zealand King Salmon (NZKS) is the largest salmon producer in the country.
In March, the company made 160 trips to the Blenheim landfill to dump 1,269 tonnes of dead salmon due to the high summer temperatures.
De Roo said the climate was not the only driver.
"NZKS is saying that is all to do with climate change, but this mass salmon death is happening well before this summer, they very regularly have mortality rates above 20 percent on their farms."
New Zealand King Salmon said it is exploring every option to mitigate the situation in the future, including the radical decision to close their most at-risk sites until a viable mitigation strategy is available.
Sustainability manager Paul McIntyre said the salmon are not cramped in small cages – as the company ensures it has only 2 percent salmon to 98 percent water in all seafarm pens.
McIntyre said NZKS is changing its aquaculture model to avoid farming over summer at three farms in the Pelorus Sounds in direct response to the mortality event which has a large impact on the tonnage of fish produced and a resulting financial impact.
De Roo said salmon farming is factory farming and should be treated as such.
"This is why we need a code of welfare for farmed fishes, as a starting point, to begin addressing the terrible treatment of fishes in factory farms. Ultimately, we want to see fish farming in Aotearoa banned like it was in Argentina last year."
Full article at https://www.rnz.co.nz/news/national/467781/safe-demands-code-of-welfare-for-farmed-salmon